Works
Berwick is in flames. War has come to Scotland. Ireland and the Isles are in turmoil as clans and kings plot a course for survival between the Kingdom of Scotland and Edward I "The Hammer of Scots". Forced to choose sides, Ronan Mac Alasdair becomes embroiled in the conflict as a means to guiding his father, Alasdair MacDonald, safely through the shifting alliances and political intrigue of the First Scottish War For Independence. A sweeping saga of love and war stretching across Ulster, the Isles, and Scotland, the fifth in the Galloglass series by Seamus O'Griffin.
Book V Is Here!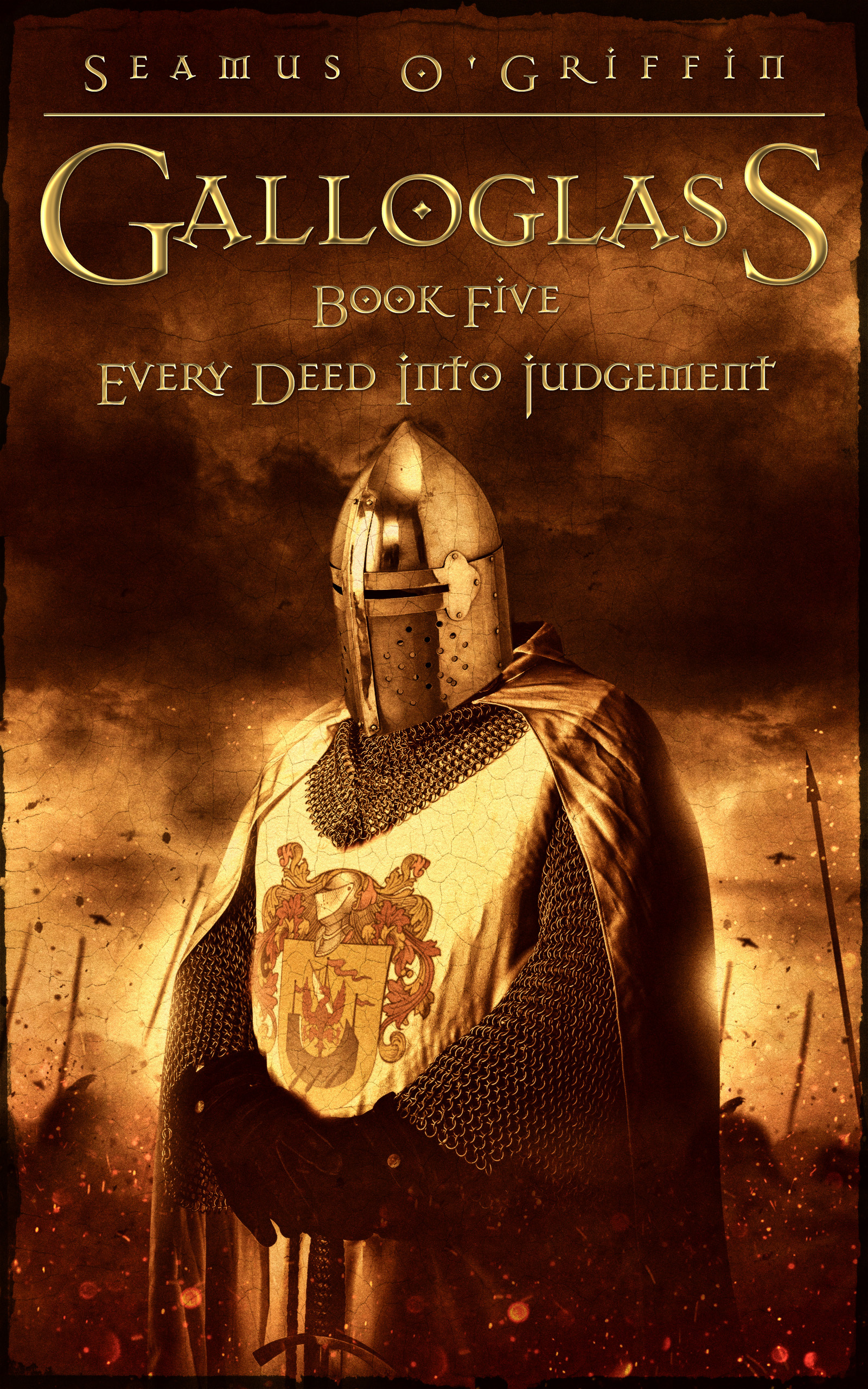 The adventure continues. Ronan returns to Islay facing trouble in Ireland and the Isles. War is on the horizon. Feuds and vendettas mix with politics as the nobility of Ireland, Scotland and the Isles choose sides and make preparations for the trouble to come.
Galloglass follows the trials and tribulations of Ronan Mac Alasdair, grandson of Angus Mor MacDonald Lord of the Isles. Given to the Templars to avoid outlawry, the story takes the young Isleman from Islay to the Levant where he comes to manhood and finds fame, surviving intrigue, battle and siege. A rousing story with adult themes, this is the first in a series.
The adventure continues as Ronan Mac Alasdair is drawn deeper into the political intrigues and rivalries of the Latin Kingdom of Jerusalem and Acre. New dangers arise as the Mamluk Sultan of Egypt moves closer to a war whose ultimate goal is to drive the last remaining Crusaders in the Holy Land into the sea.
It is 1291 and the armies of the Mamluk Sultan Al-Ashraf Kahlil have besieged the fortress city of Acre. Desperate times will call for desperate measures as Brother Ronan Mac Alasdair is once again called to defend the Faith in an effort to hold the last vestige of the Latin Kingdom of Jerusalem.